Toronto Gold Stars is a blog series that focuses on the new or obscure locations in Toronto. As a business, we're dedicated to delivering the best service and prices for our clients, but we're also committed to helping them know our city! Every few weeks, we set out to explore the nooks and crannies of our city to uncover hidden gems and other well-kept secrets. Imagine it as urban prospecting—our way of finding the hidden gold stars of our city and sharing it with you all!
---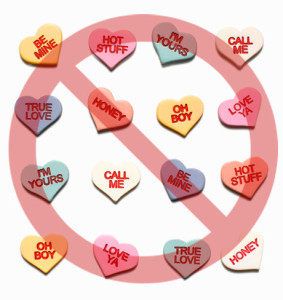 With the brutal winter weather that we've been receiving these past few weeks, we won't be surprised if couples choose to stay indoors with a simple dinner and movie this Valentine's Day. But then again, isn't that something people can easily do on the other 364 nights of the year?
The word "Valentine" is actually derived from Saint Valentinus, whose name was a play on the word "valour". So this Valentine's Day, why not honour the day's namesake by braving the cold to do something truly special? Here are five top places in Toronto to have a non-clichéd Valentine's!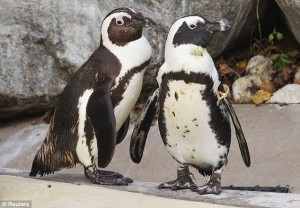 Love at the Zoo – Metro Toronto Zoo – 2000 Meadowvale Rd.
The Metro Toronto Zoo is offering up an intimate dinner for couples, as well as a rare, up close encounter with its animal population. In addition to a buffet dinner, the zoo is giving its guests an educational series on wildlife breeding and parenthood. Not only will there be an interactive presentation with live animals, but the zoo will also be opening up the doors to its reproductive laboratories for an immersive tour.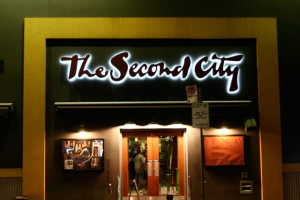 Hooking Up – Second Base – Second City – 51 Mercer St.
Dates can be fun, but who says it can't also be funny? The famous Second City Comedy Show is having a Valentine's Day special to commemorate the passionate romance of this day. From February 12 to the 18, the show will be injecting their already hilarious sketch comedy with stories about terrible first dates, cheesy bliss and Tinder troubles. Perfect for couples who believe love and laughter go hand in hand!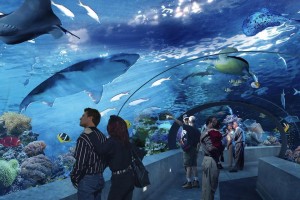 Valentine's Day Dinner – Ripley's Aquarium – 288 Bremner Blvd.
Ripley's Aquarium is opening one of their galleries to host a romantic dinner under the sea. Imagine having a three course dinner with wine and a live, undersea view around you. This is paired with live entertainment, an open lounge and a cash bar, where you can mix and mingle among the fishes for the rest of the evening.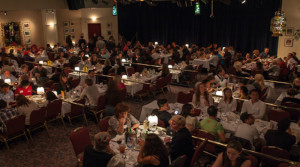 Valentine's Day Murder Mystery – Mysteriously Yours Dinner Theatre – 2026 Yonge St.
A dinner and a show is fairly common on Valentine's Day dates, but imagine actually being part of the show! The Mystery House at 2026 Yonge Street allows its guests to partake in a murder mystery and even gives them a chance to solve it – Agatha Christie style! During their dinner, all guests are greeted by the cast, who set up the premise of the murder mystery. When one of the character "dies", guests have a chance to find clues and figure out who did it! Fair warning – loud gunshot effects will occur during the show!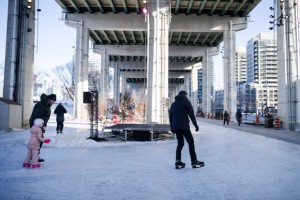 Valentine's Day – Bentway Skate Trail – 250 Fort York Blvd.
Toronto's newest skate trail celebrates Valentine's Day with a new twist. On the night of February 14, the skate trail will be host to Valentine's Day-themed food and drinks. Billed as "food to put you in the mood," these goodies include oysters from Rodney's Oyster House and s'mores empanadas from The Empanada Company. Together with mulled cider from the nearby Strongbow Lounge and premium roast coffee samples from McCafé, a night at the Bentway will no doubt turn up the heat!
Social Share