Inventory Status:
GOLD: Available
SILVER: Available
PLATINUM: Out of Stock
Please Call us at 416-434-4653 for more details.
Updated 12:59 pm, 18 Jan 2022
Gold, Silver and Platinum Bullion
Please call 416-434-4653 for availability
| | | |
| --- | --- | --- |
| Live Silver Spot Price: $28.66 CAD/oz | Live Gold Spot Price: $2,287.38 CAD/oz | Live Platinum Spot Price: $1,294.72 CAD/oz |
Prices Updated: 01/28/2022 06:00 PM
Gold
1 oz Gold Bars and Coins and 999 Maples
$2,390.31/ea
Gold Bars and Coins over 1oz
$2,378.88/oz
1oz Gold Maple 9999
$2,401.75/ea
Maple Fractionals: 1/2 ounce
$1,258.06/ea
Maple Fractionals: 1/4 ounce
$643.33/ea
Maple Fractionals: 1/10 ounce
$263.05/ea
Maple Fractionals: 1/20 ounce
$142.96/ea
Gold Wafers and Coins under 1 oz
$80.54/g
Silver
1oz Silver Maples
$36.97/ea
Silver Bars and Rounds up to 10 oz
$35.25/oz
Silver Bars and Rounds over 10 oz
$33.82/oz
Platinum
1oz Platinum Maple
$1,417.72/ea
1oz Platinum Bar
$1,404.77/ea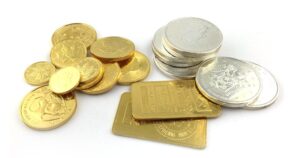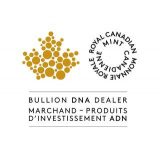 We accept payments in Canadian currency only at this time. In Ontario any gold, silver or platinum coin or bar less than 99.5% pure is subject to 13% HST.
HOLD POLICY
Please contact us to inquire about our current bullion pricing and availability. We encourage you to place your desired item on hold before making your way to our store.
Due to the high demand for our metals, we currently operate on a "first-come-first-serve" basis. Please call us during our regular business hours at 416-434-4653 and leave your name, telephone number with a member of our staff to place any available items on hold. Requests sent via email, voice message or text will not be considered.
We will put your requested item on hold for a maximum of 24 hours. If for any reason you are unable to claim your item within this period, please contact us as soon as possible to arrange for an extension.