Toronto Gold Stars is a blog series that focuses on the new or obscure locations in Toronto. As a business, we're dedicated to delivering the best service and prices for our clients, but we're also committed to helping them know our city! Every few weeks, we set out to explore the nooks and crannies of our city to uncover hidden gems and other well-kept secrets. Imagine it as urban prospecting—our way of finding the hidden gold stars of our city and sharing it with you all!
---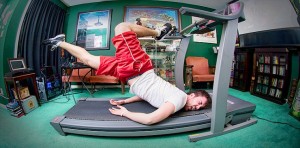 We're finally at the Eve of the New Year and it's time to set those resolutions once again! If you're anything like us, you're probably going to reaffirm some of last year's commitments, like shedding five to ten pounds by hitting the dreaded gym. While there's definitely no shortage of fitness clubs in Toronto that can help you with your goals, many of them are from large chains (ahem.. Goodlife), which are more than likely going to be packed with your fellow similarly minded resolution setters. In 2018, why not beat the crowds and go with one of the lower-key options instead? To help you with your New Year resolutions, here are 5 of the best fitness clubs (other than Goodlife) in Toronto:
Hone Fitness – 7 Isabella St.
With three clubs spread out over Toronto, Hone Fitness has their flagship location conveniently located near the busy Yonge-Wellesley area. Boasting a large open space and exposed brick walls, the gym on Isabella Street looks more like a high end loft rather than a fitness center. With brand new gym equipment, massage chairs and tanning salon, it's hard to believe that the monthly membership fee ranges from only $10.00 to $20.00 a month!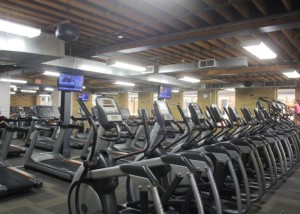 Totum Life Science – 445 King St. West
Totum, which means 'whole' in Latin, certainly lives up to its name with its holistic approach to fitness. As a fairly small club, Totum has three major locations around the city, with its flagship club set right in the heart of the Entertainment District near King and Spadina. While it has the basics of a standard gym, such as strength and cardio equipment, personal training and wide range of exercise classes, the club also offers professional services in physiotherapy, chiropractic and even naturopathy and nutrition. With monthly rates ranging from $95.00 to $125.00 a month, it's definitely a club suited for those who not only want to get in shape, but want a lifestyle change as well.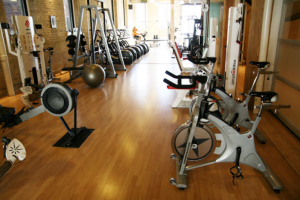 Planet Fitness – 1245 Dupont St.
Although it harkens from a large multinational chain, Planet Fitness still has only a handful of locations in the Toronto area. The club has a sprawling location set up right inside the Galleria Mall near Dupont and Dufferin. Set in what looks like a warehouse like environment, you'll almost never find a shortage of equipment. Inside is a cardio enthusiast's dream come true: the club houses a small fleet of treadmills, step machines and exercise bikes. It also has a fair share of weights and strength equipment on the sidelines. That aside, the best thing about Planet Fitness is its value. Although it has the size, quality and services of a large franchise gym, its monthly fees are only $10.00 to $21.99 a month!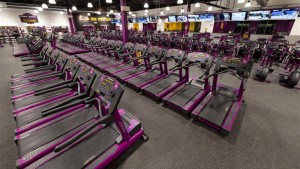 Dwell Gym – 276 Carlaw Ave.
The premise of Dwell Gym is simple and straightforward: it provides quality and professional service to people from all walks of life, whether they're inexperienced first-timers or dedicated fitness aficionados. Dwell does just that by providing its members with 24 hour access to plenty of equipment and trainers. While it doesn't have the high-end decor or speciality services like other boutique gyms in the city, the club environment is much like their brand: clean and practical. Located in the heart of Leslieville, Dwell has a monthly membership of $55.00 to $65.00 a month.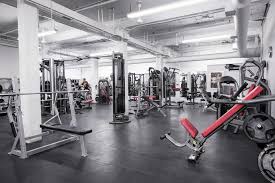 Bang Fitness – 610 Queen St. West
Bang Fitness is a place for those who are seriously looking to transform themselves. Described by the owner as a "balance between injury prevention and zero mercy," the club's structure is designed to push its members to their limit. Those signing up for a new membership are automatically given a fitness assessment and have a choice between several options: semi-private training sessions under several professional coaches or scheduled classes. All options are fully customizable according to each member's needs, with the added benefit of nutritional advice and workout instruction. Rates at Bang Fitness are on the pricier side at $337.00 to $427.00 a month, but it's an excellent value compared to others programs with group and personal training.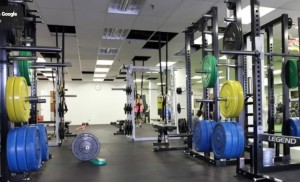 Social Share