Toronto Gold Stars is a blog series that focuses on the new or obscure locations in Toronto. As a business, we're dedicated to delivering the best service and prices for our clients, but we're also committed to helping them know our city! Every few weeks, we set out to explore the nooks and crannies of our city to uncover hidden gems and other well-kept secrets. Imagine it as urban prospecting—our way of finding the hidden gold stars of our city and sharing it with you all!
---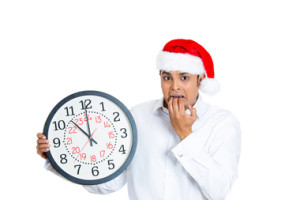 There's less than a week until Christmas, and if you're anything like us, you're probably scrambling for some last minute gift ideas. Even though a big city like Toronto has a lot to offer, its shopping malls are almost certainly packed with like-minded procrastinators by now. Rather than pushing your way through the endless crowds at a mall in search of that elusive gift, why not check out what some of the more independent, local shops in Toronto have to offer? Here are five places where you can avoid the large crowds and find a last minute, unique gift.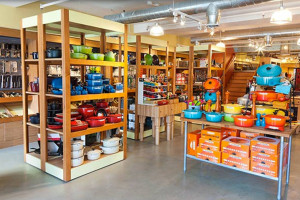 iQ Living – 542 Danforth Ave.
Located in the heart of Greektown, iQ Living specializes in housewares and home decor that are high quality and have sleek and modern designs. With over 5000 brands in items for the kitchen, bath and home office, a gift from iQ Living is perfect for the pragmatic friend that everyone has. It would even double as a perfect housewarming present!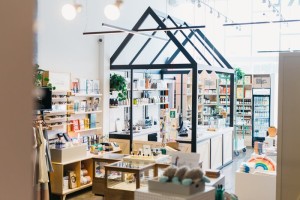 Drake General Store – 2 Abell St.
Borne from the neighboring Drake Hotel, the Drake General Store moved from next door to the iconic hotel to its current location on Abell Street just last year. True to the late-19th century roots of its namesake, the Drake General Store retains a lot of its classic Canadiana heritage, including a fully functional, old school barbershop that offers a shave and a cut. Filled with souvenirs and trinkets from both name brands and independent manufacturers, the Drake General Store is remarkable in that most of its goods are home-grown Canadian. From paintings and designs made by local artists, to Blue Jays collectables, you're bound to find some memorabilia that will spark your friends' interests.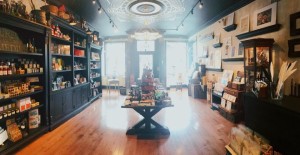 Curiosa: Purveyors of Extraordinary Things – 1273 Queen St. West
This is the store for any friend that's into fantasy and intrigue. Widely known as Toronto's Harry Potter store, the small shop offers a huge assortment of magically themed trinkets, not unlike those found in Diagon Alley of the Harry Potter series. While there are many themed items such as self-stirring cauldrons and trick boxes that can never be opened, the store also showcases movie memorabilia such as art prints and prop replicas. Even if your friends aren't Potter fans, the store also has gifts from other well-known franchises such as the Sherlock Holmes and Middle-Earth series.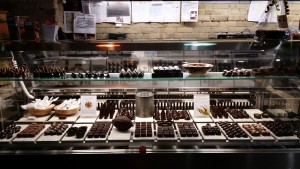 SOMA Chocolatier – 443 King St. West
While a box of chocolates has somewhat of a poor reputation as a "go-to" last minute gift, your friends just might forgive you if you get them a box from SOMA. The store is well-known for their gourmet chocolate, which is created almost entirely from "bean to bar". If anything is even related to chocolate, you can bet that SOMA will offer it. In addition to their tremendous assortment of chocolate candy, the store has an equally wide selection of mouth-watering truffles, toffee and "tree parts" – smooth chocolate moulded into detailed branches and twigs. Even if your friends aren't chocolate lovers, the store also offers their own gelato, cookies and hot chocolate.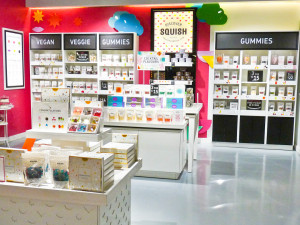 Squish Candies – B1560 – 176 Yonge St.
If chocolate seems too cliché, you might consider giving your friends a "gummy box" instead. Founded in 2014, Squish Candies quickly established a solid presence by growing a chain of over 14 storefronts across Canada. Squish takes a simple gummy to the next level by using high quality ingredients to craft "gourmet gummies" with over 100 unique flavours. Among their selections are gummies made with real fruit, cocktails and even gelatin-free vegan ingredients. The chain also allows fully customizable gift sets, letting you create a personalized box for your friends. An excellent present for anyone who has a sweet tooth.
Social Share