Toronto Gold Stars is a blog series that focuses on the new or obscure locations in Toronto. As a business, we're dedicated to delivering the best service and prices for our clients, but we're also committed to helping them know our city! Every few weeks, we set out to explore the nooks and crannies of our city to uncover hidden gems and other well-kept secrets. Imagine it as urban prospecting—our way of finding the hidden gold stars of our city and sharing it with you all!
---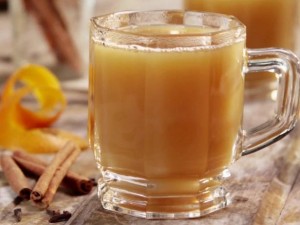 With temperatures plummeting and the winter season slowly creeping its way onto the horizon, the urge to stay indoors and cozy up with a hot drink grows each day. While most people will turn to the fall-themed pumpkin spice lattes or stick to the traditional coffee cups, we're going to look at another, often neglected classic: hot apple cider. Because what better way is there to mark the end of autumn by enjoying the literal fruits of its harvest? Our team at Toronto Gold went around the city and found some of the best places that serve the warm, delicious tangy brew:
Tango Palace Coffee Company – 1156 Queen St. East
Well-known among local Leslievillians, the Tango Palace Coffee Company has long been a main-stay for many coffee drinkers in the neighborhood. Opened in 1993, the small café features a cozy Victorian-style décor and is noted for its charming, friendly atmosphere. In addition to their wide selection of coffee and light snacks, Tango Palace offers seasonal apple cider that is served piping hot and intensely sweet. The perfect place to warm up on a cold winter morning!
Red Rocket Coffee – 154 Wellesley St. East
Opened since 2010, Red Rocket Coffee first expanded from its original location in the coffee-rich neighborhood in Leslieville. Unlike the old-fashioned, bohemian-style shops that are fixtures in the area, the décor to Red Rocket's Wellesley location boasts a sleek, modern design with ceiling-high windows and exposed concrete. The Red Rocket in Wellesley prides itself in providing its clientele with speedy service and a strong sense of community. The cider there was hot, tart and tangy, but the baristas were clever enough to sneak in a hint of caramel in each cup.
Rooster House Coffee – 479 Broadview Ave.
Rooster House Coffee has been gradually expanding since opening the doors to its original Broadview location in late 2009. While it looks like a fairly typical coffee shop from the outside, the Rooster House offers a distinctive family feel. Often described as more like a living room than an actual café, the owners put in every effort to make the shop as welcoming as possible. Despite having the word coffee adorn its name, Rooster House also offers an assortment of caffeine-free drinks such as tea, hot chocolate and of course, hot apple cider. Evocative of its family-friendly atmosphere, the cider was warm, mild and delightfully welcoming.
Emma's Country Kitchen – 810 St. Claire Ave. West
Unlike the other shops on this list, Emma's Country Kitchen is better known as a brunch restaurant rather than a café. First opened in 2012, the quaint little restaurant finds its roots in the small town of Cheltenham, ON, where the very first Emma's Country Kitchen was established. In fact, many of its comfort food recipes were passed down from the owner's grandmother, Emma, who owned and operated the original location. Today, the restaurant boasts country-style classics such as eggs benedict, gingerbread pancakes and biscuits with gravy. Their apple cider definitely had that country kitchen feel – sweet and sugary, but with a slight tang of winter spice.
Forget Me Not Café – 506 Adelaide St. West
Often described as cute and cozy, the small and humble Forget Me Not Café is a huge deviation from the larger and busier bars that are located just a block south on King St. West and Portland. With its quiet interior, the shop echoes the simple and easy-going décor of an Argentinian cafe and even doubles as a gift shop selling candles and soaps. The perfect place for short meetings and light snacks, the cider here was surprisingly light and foamy, with a light dusting of cinnamon powder to give the drink a gentle kick.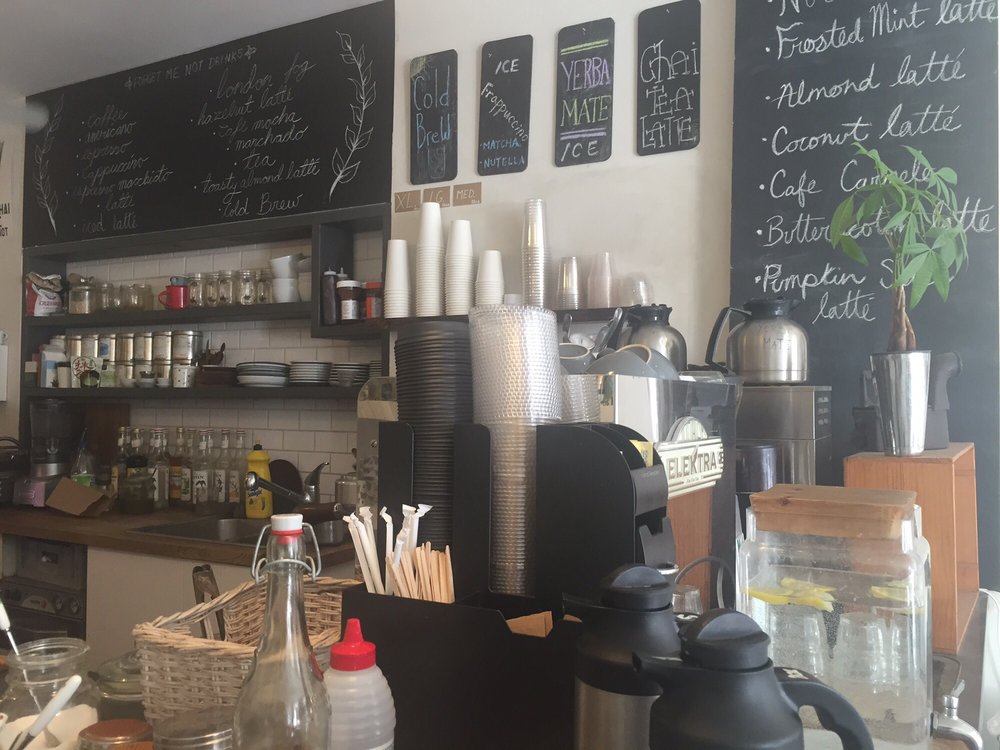 Social Share