Toronto Gold Stars is a blog series that focuses on the new or obscure locations in Toronto. As a business, we're dedicated to delivering the best service and prices for our clients, but we're also committed to helping them know our city! Every few weeks, we set out to explore the nooks and crannies of our city to uncover hidden gems and other well-kept secrets. Imagine it as urban prospecting—our way of finding the hidden gold stars of our city and sharing it with you all!
---

The Hounds of York – 9 Niagara Street, Toronto ON
Being one of the few, or if not the only, dog friendly precious metals buyers in Toronto, it's little wonder that our next Gold Star gets assigned to a local pet services business. Nestled across from the Victoria Memorial Square Park at 9 Niagara Street, the Hounds of York bills itself as "A Social Club for Dogs", providing pet supplies, grooming, daycare and training all in a single store.
Since it first opened its doors in April 2017, the business almost immediately fit in with the condominiums and start-ups around the area and quickly attracted pet owners from the communities of Liberty Village, Fort York and King West.
At first glance, the store seems more like a high end club or restaurant, not unlike those that dot the area. With its brightly lit sign and a brick façade painted almost jet black, it almost seems to radiate a not-so-subtle hint of secrecy and exclusivity. This perception completely changes when you step through their doors, as once inside the Hounds of York, you are almost immediately greeted by the warm and almost homely smells of dried dog treats and shampoo. Ezra, the store's resident poodle, might even scamper over to give you an affectionate welcome. The store has everything that pet owners need, with shelves filled with a huge assortment of organic pet food and treats, along with pet supplies such as leashes, toys, bowls and beds.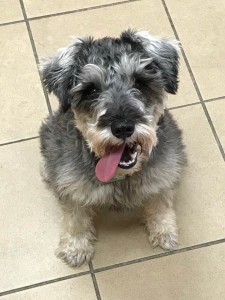 At the far end of the store, a large room with a sprawling open space allows for dog boarders to romp around and play with one another. On certain days, the area doubles as a classroom where trainers host group courses such as Puppy Training, which helps owners acclimatize to their newly adopted puppies and Manners 101, a more advanced class that teaches dogs various tricks as well as impulse control. Further down are tubs and crates where pets are bathed and groomed from nose to tail.
With comprehensive services for pets, as well as a strong community vibe, calling the Hounds of York a social club is actually quite fitting. It's a place that any pet lover can call home.
Social Share