Toronto Gold Stars is a blog series that focuses on the new or obscure locations in Toronto. As a business, we're dedicated to delivering the best service and prices for our clients, but we're also committed to helping them know our city! Every few weeks, we set out to explore the nooks and crannies of our city to uncover hidden gems and other well-kept secrets. Imagine it as urban prospecting—our way of finding the hidden gold stars of our city and sharing it with you all!
---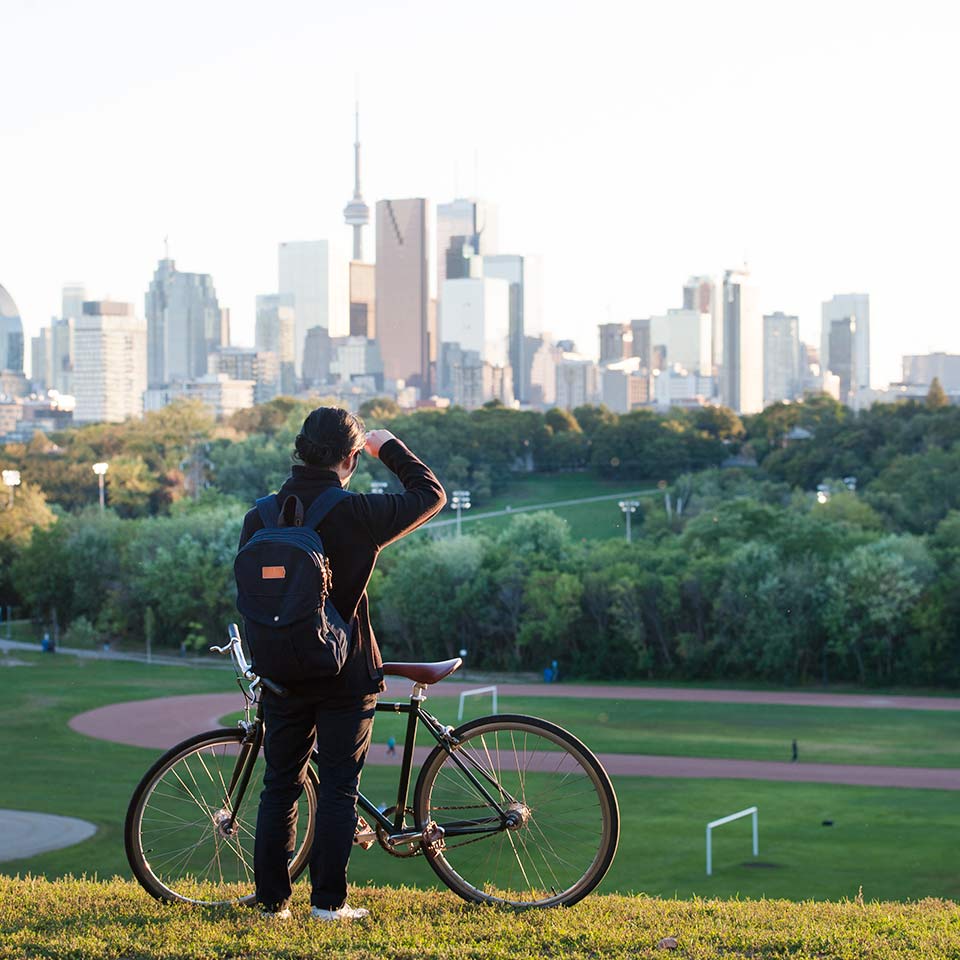 Although the long-awaited Spring season is finally here, it's going to be a few more weeks until we can really enjoy the coveted double-digit temperatures. But the lingering cold doesn't stop some of the more dedicated athletes among us, most of whom are already back on their bikes. But really, why should cold weather stop you?! Whether you're a seasoned rider looking for a tune-up or a casual commuter who's looking for a new roadster, this city has you covered, rain or shine! Here are some of the 5 best bicycle shops in Toronto!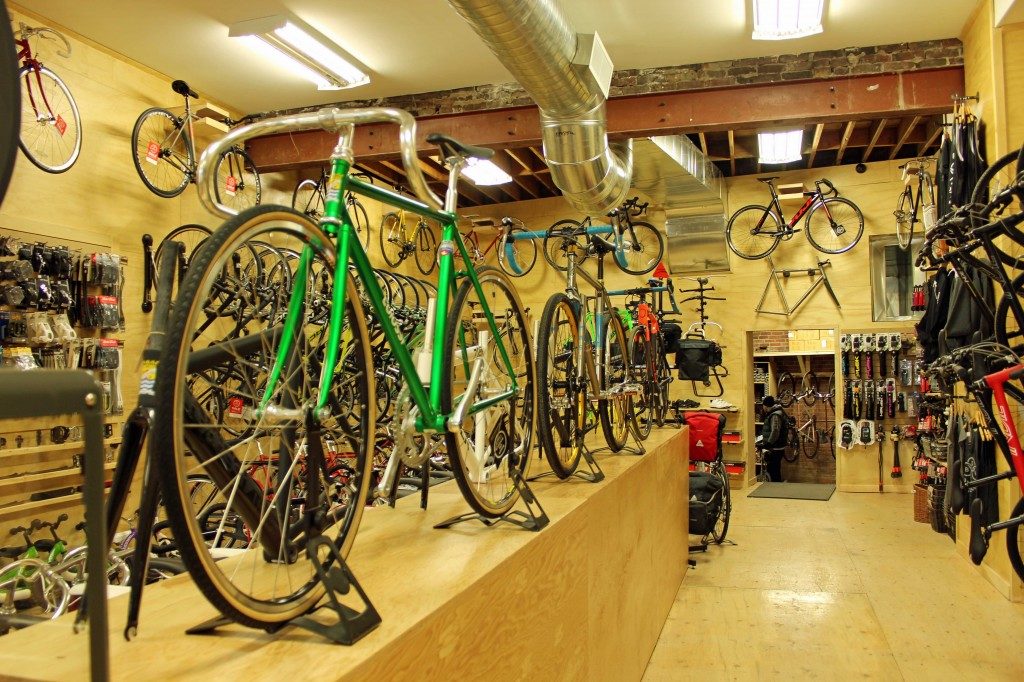 Bikes on Wheels - 309 Augusta Ave.
Bikes on Wheels (BOW) has long been a staple of the Kensington Market neighborhood, evolving from a simple co-op work station in the 90's to the established storefront it is today. Throughout the years, BOW has always gone above and beyond to serve the colourful neighborhood, along with its diverse needs. The store boasts an incredible selection, which include classic road bicycles, mountain bikes, BMXs and even e-bikes. On top of that, the store also has an in-house service centre which offers basic tune-ups and maintenance, along with winter storage. However, what really distinguishes BOW from other shops is its humble sense of community, which it has probably retained from its co-op days. Staff there are friendly, helpful and often have a quirky side. The store even hosts regular group rides and workshops, where people can sign up, get together and enjoy a spin, or learn how to fix their bikes from an experienced mechanic!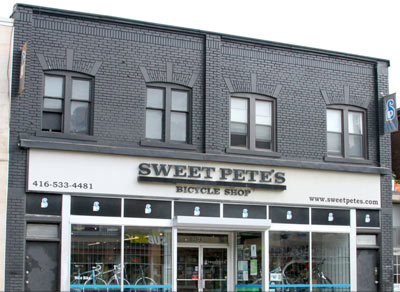 Sweet Pete's Bicycle Shop – 1204 Bloor St. West
Despite its quaint looking storefront near Bloor and Dufferin, Sweet Pete's deceptively masks a sprawling 4000 square foot space which is nearly filled top to bottom, front to back with new bicycles. In addition to offering a huge selection of almost all types of rides, Sweet Pete's is also known for its commitment to serve the 'everyman cyclist'. While praising its massive selection and quality service, most customers also describe Sweet Pete's as having a price range that's "just right". On the whole, the store offers quality brands that are neither too cheap nor too expensive. While it does have its occasional closeout sales and its selection of high-end brands, the staff are mainly focused on understanding their customers' technical or fitness requirements and helping the attain the perfect bike that matches their needs!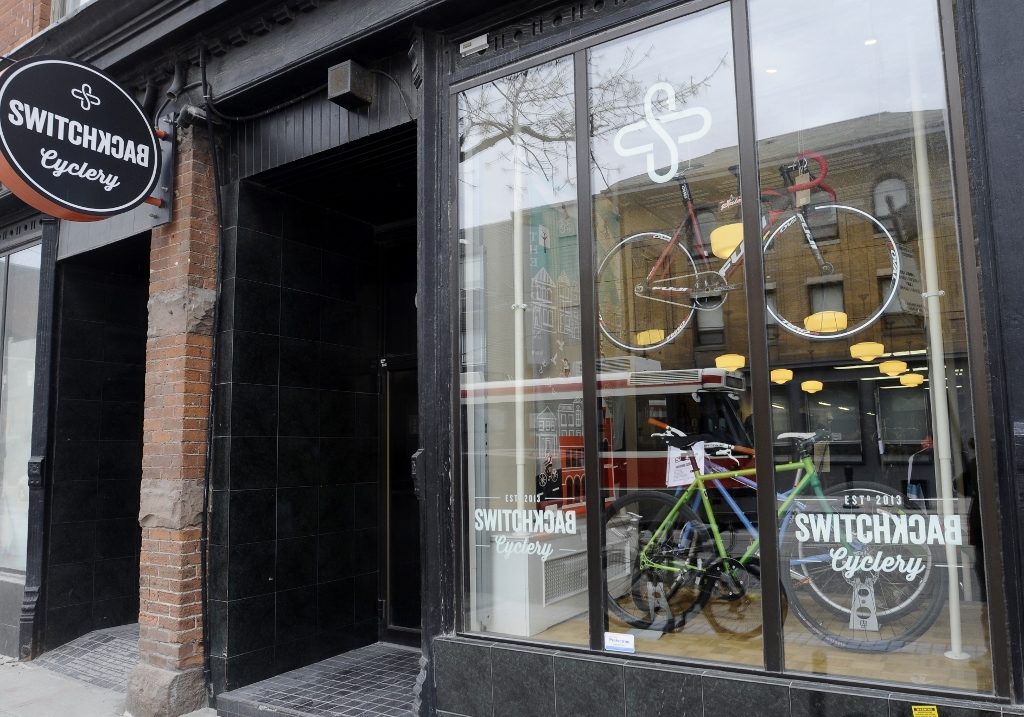 Switchback Cyclery – 651 Queen St. East
After first opening its doors in Riverside in 2013, Switchback Cyclery quickly made a name for itself in the local neighborhood with its strong sense of hard work and community. While it does have a solid collection of bikes and accessories for sale, Switchback prides itself as first and foremost a repair-focused organization. The shop offers a whole range of repairs, including full diagnostics, pit-stops and drop-off services. It also has a "Collaborative Build" segment which it allows customers to work closely with staff to outline the budget, components and general needs of a new bike. Once that is decided, custom parts will be ordered according to individual needs, and clients are welcome to sit with mechanics to help construct their own custom bike. Switchback styles itself as a Non-Profit Employment Social Enterprise, which offers employment, training and other opportunities to those facing significant barriers to the labour market. It's really no wonder they grew so quickly!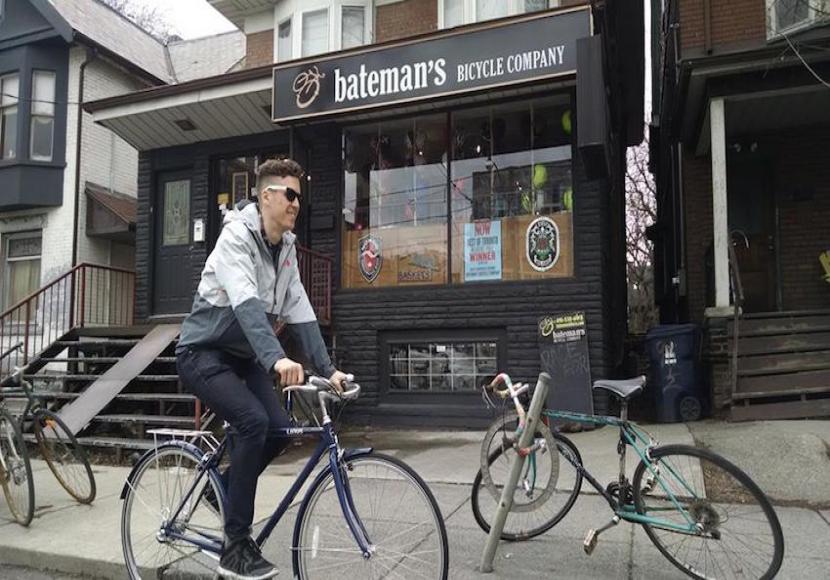 Bateman's Bicycle Company – 913 Bathurst St.
Bateman's is another diverse business that caters to almost everyone, from first time riders to veteran cyclists. Their 2000 square foot location near Bathurst and Bloor is often filled to the brim with bicycles of all types, shapes and sizes, along with virtually any part or accessory you can think of. Unlike other local bike businesses, Bateman's prides itself in being a homegrown business and regularly promotes and sells Canadian brands such as Norco, Rocky Mountain and Linus. In addition to their extensive repair station, Bateman's also has a rental service which can lend quality bikes for day-to-day use and even professional races!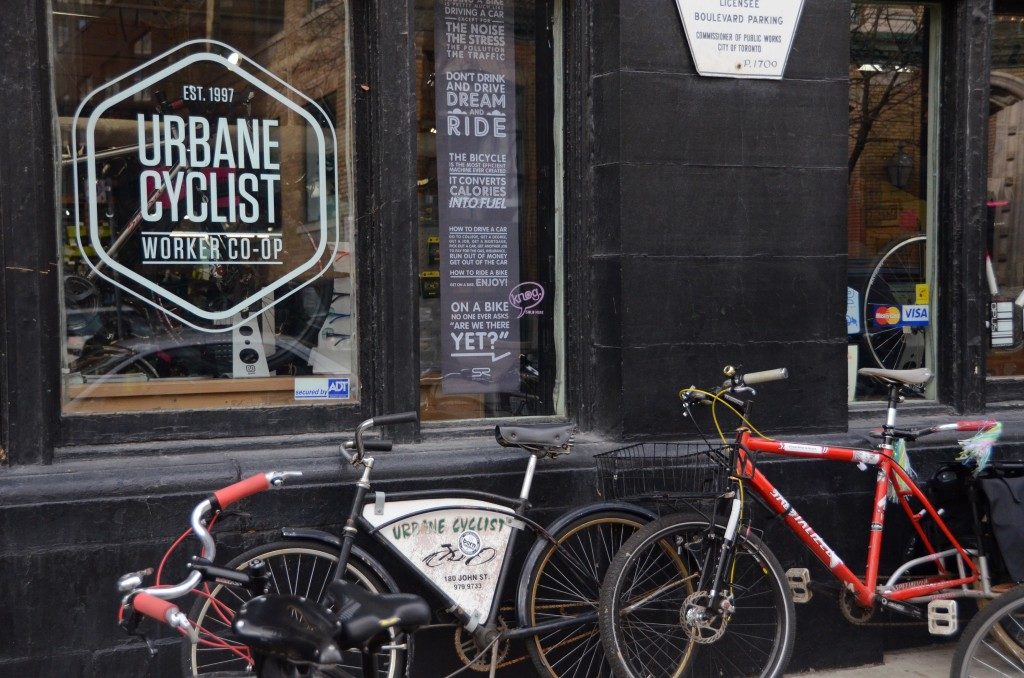 Urbane Cyclist – 280 College St.
Rounding out this list is the Urbane Cyclist on College and Spadina. Starting out as a co-op repair shop in 1997, Urbane Cyclist has grown into a full-service business that also sells bikes, parts and other accessories. Despite its growth, Urbane Cyclist has maintained its focus on being community-centric, with a particular emphasis on what it calls 'People Power' – a dedicated support to those who better the environment by walking, pedaling or skating in lieu of using gas powered vehicles. As a testament to their support, they even repair tires on wheelchairs! For those shopping here, expect a low-pressure environment that caters to hobbyists and casual riders. While the store does offer its share of high-end bikes and products to advanced riders, it holds steadfast to the everyday cyclist! Bic