Toronto Gold Stars is a blog series that focuses on the new or obscure locations in Toronto. As a business, we're dedicated to delivering the best service and prices for our clients, but we're also committed to helping them know our city! Every few weeks, we set out to explore the nooks and crannies of our city to uncover hidden gems and other well-kept secrets. Imagine it as urban prospecting—our way of finding the hidden gold stars of our city and sharing it with you all!
---
If you've been following the news lately, you'll know that there will be at least one unlucky condo owner in Toronto that might find this article useful. But for the rest of us who are dreaming for an early Spring, now might be a good time to get started on buying some quality outdoor furniture! Here are five places in Toronto to get some great balcony sets, patio chairs and other outdoor goodies!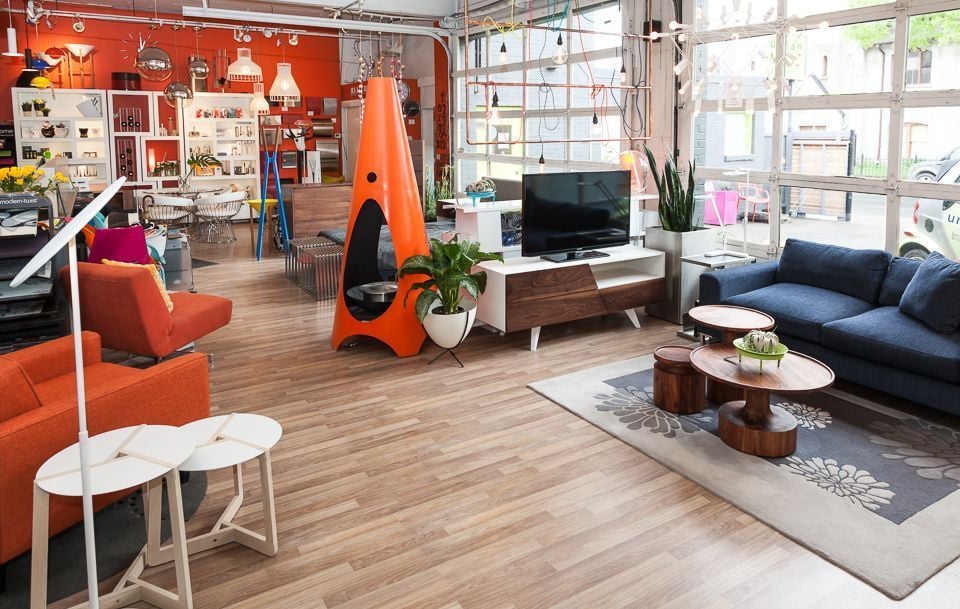 Urban Mode – 145 Tecumseth St.
Since opening its doors in 1977, Urban Mode has long held a reputation of being a furniture store that features affordable, yet trendy designs. The store follows a bold philosophy of taking new risks by always investing in fun, new models that are developed by home grown Canadian designers. In fact, the store was the first business to carry the Umbra line of products! On the whole, Urban Mode has a large indoor and outdoor furniture selection that caters to both urban and suburban dwellers. The store on Tecumseth Avenue features a sprawling space that is filled with sleek, modern furniture, while the online store carries a wide selection of dining, living and outdoor sets. The website also features a 'Sale' section that always publishes unique finds that are listed at great prices!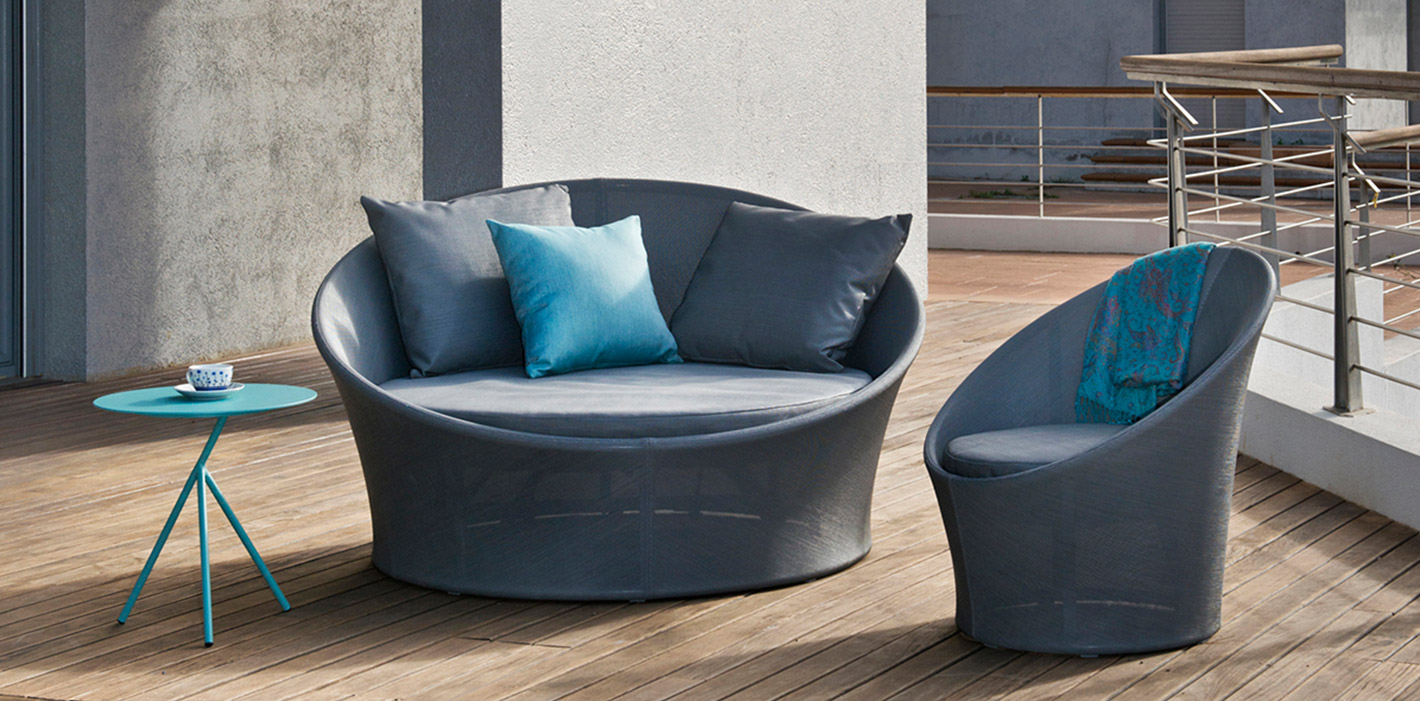 Southport Outdoor Living – 1296 Castlefield Ave.
Southport is unique in that it's a business that specialises mostly in outdoor furniture. For those who have yards or large terraces, they will find everything they need to turn their outdoor area into a relaxing getaway. The business offers a whole range of dining tables, outdoor couches, fire pits and even barbecue grills that are both well-designed and pragmatic. With multiple locations around the GTA, each storefront offers products that are customizable in style, shape and colour. Even those who have condo or apartment balconies can benefit from Southport's large selection of lounge chairs and décor!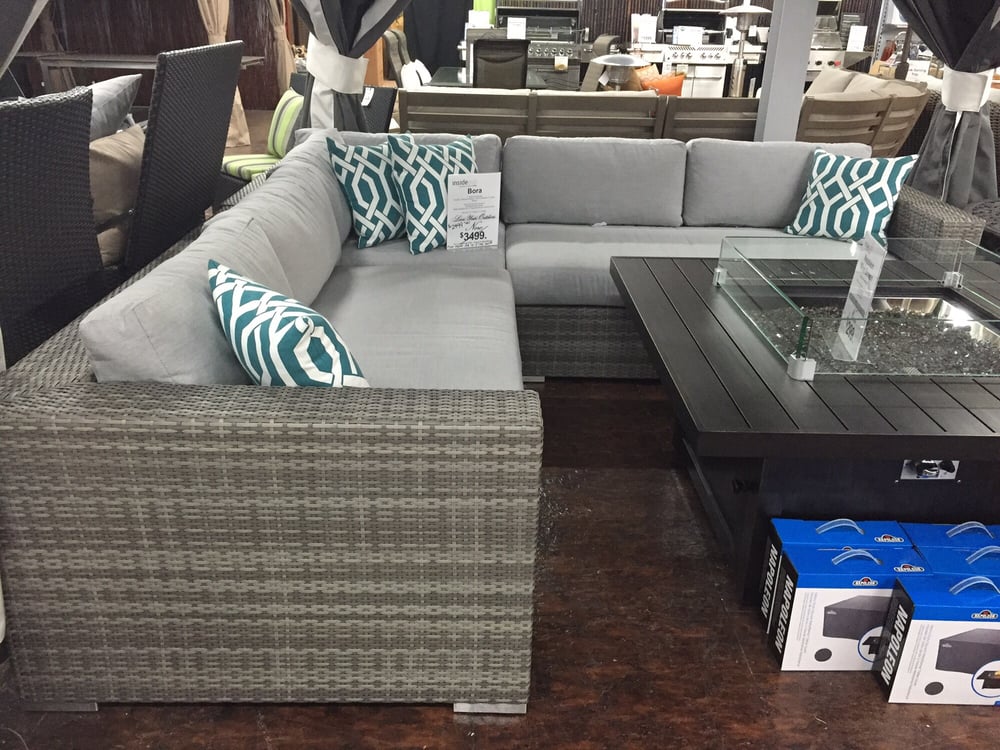 InsideOut – 1280 Castlefield Ave.
While most businesses tend to emphasize their unique styles and low costs, InsideOut assures its customers on the outstanding quality of its products. The business offers much of what other furniture stores have, along with even larger products such as gazebos, cantilever umbrellas and outdoor heaters. Most of InsideOut's products are designed in-house and almost all of it is designed to be on the higher end.  As such, the furniture from InsideOut is generally on the pricier side. This is worth it though, as almost all of the bigger pieces of furniture have a warranty of two to ten years and have extensive repair and replacement services!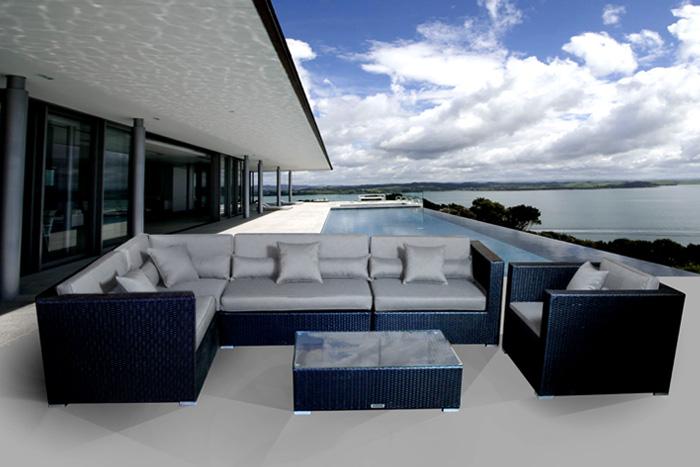 Wicker Park – 2550 Goldenridge Rd.
Wicker Park is known for its stylish simplicity, with much of its furniture giving off a cozy and comfortable feel. Like in its name, much of the store's products are made up of light wickerwork, with many of its bar tables, lounge chairs and sofas created from the knitted material. Almost everything at Wicker Park is built to be stylish and lightweight, making it perfect for condo dwellers. However, what makes the business stand out are its relatively low prices. Much of Wicker Park's furniture sets are on the high end, but they always on some form of discount, with some full patio sets being on sale for up to 75% off! Wicker Park also features an online store as well as a full show room based in Mississauga.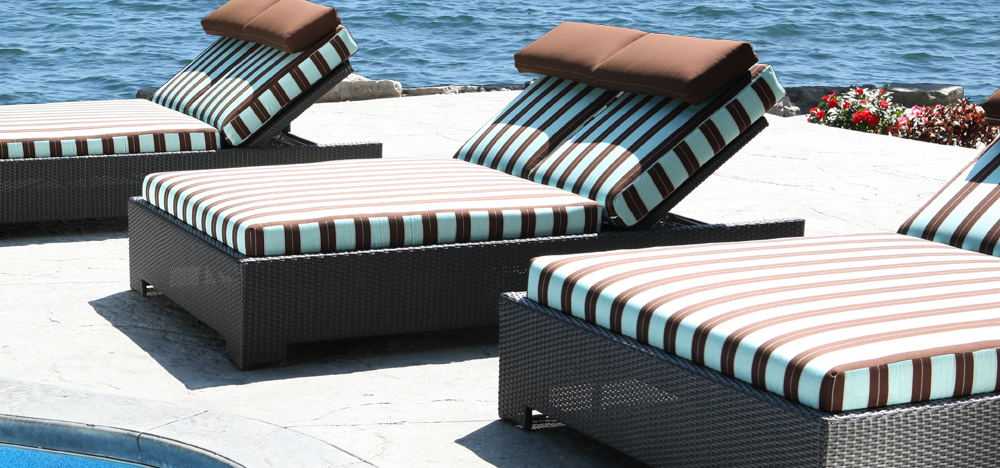 Cabana Coast – 7429 Ninth Line
Luxury and comfort are what defines Cabana Coast's furniture sets, which are all designed to evoke a calm and almost paradisiacal feel. While Cabana Coast features the usual assortment of lounge chairs, fire pits and outdoor tables, its main products are its outdoor daybeds and curtained cabanas. For anyone with a large yard or terrace, this is a good way to turn your home into a personal getaway during the warmer months! For condo dwellers, there's also a large assortment of smaller wicker chairs and sofas to choose from. In either case, get ready to kick back and relax with these sets!