Since the 1980s, we've seen a jewelry phenomenon in the Hip Hop world that has added another level to the competition among big name rap artists. Not quite as important as the words they utter, but still significant, is the over-the-top bling they wear!
It comes in many forms – earrings, pendants, chains, watches, grillz, rings and more, but the biggest and baddest pieces of gold worn by rappers is hung from their necks as it can weigh in excess of 10 lbs and carry a price tag of over $500,000!
We did some digging around to find the biggest gold pieces worn by rappers and we'd like to share it with you for kicks.
Crunk Ain't Dead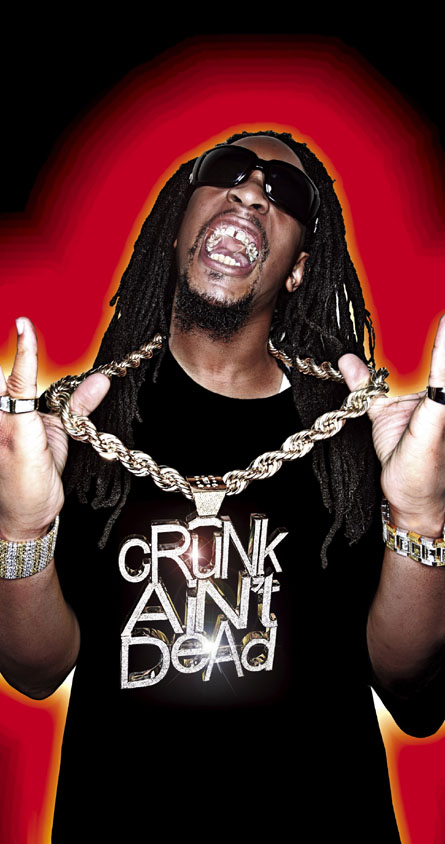 This iconic chunk of bling was worn by Lil' Jon who set a Guinness World Record with it back in 2007 as the world's largest diamond pendant. It's creator was a guy out of Bevery Hills named Jason and sports over 3,000 round cut, white diamonds set in 18kt yellow and white gold. So how much does this piece of bling-bling cost? It's valued at 500k!
Kingston Crayon Box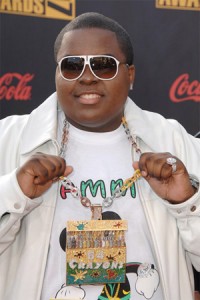 Famous for wearing his gold crayon box on the Today Show back in November of 2007, young Sean Kingston was the proud owner of the Crayola Crayon Box gold necklace which sported diamonds, rubies and emeralds. The actual crayon box is made of 10kt white gold and the overall value of the necklace comes in at a whopping 500k. It's a shame he lost it. That's right, apparently his sister mailed it to a NYC jeweler and upon arrival the necklace was missing. What's worse is that the sister only insured the package for up to $500. That'll set ya back a bit!
Flavor Flav Clock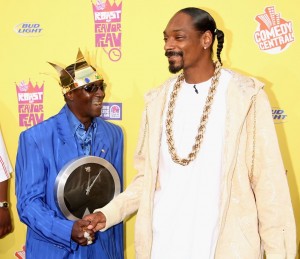 For as long as we can remember, Flavor Flav has been sporting his iconic clock around his neck and it has become his trademark. Seen with Snoop Dogg in this picture, his real name is William Drayton Jr. and used to be the "hype man" for rap group Public Enemy. Apparently he would go out on stage and yell, "What time is it? Party time!" to get fans roweled up. Flavor Flav believes time is important and that it's something that should be respected. He's known to have more than one hundred clocks that he wears around his neck from time to time. Keep your eye out. You can't miss him!
Big A$$ Chain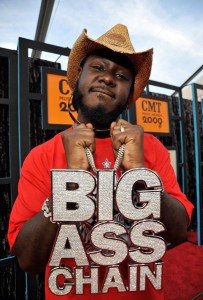 Weighing in at 10 pounds and sporting more than 197 karats of diamonds, this chain worn by T-Pain takes the cake. It came to light via his Twitter account back in June 2009 and has made appearances at the New Jersey Summer Jam in 2009, CMT Music Awards and in a video with country singer Taylor Swift. This chain is bad to the bone.
There you have it! The biggest and baddest bling worn by rappers. If there's anything we've learned in the past few years with rappers and their jewelry, it's that they're only going to get bigger, heavier and more elaborate. Keep your eyes out for some pretty amazing stuff. The competition in the rapper space has only begun.
Toronto Gold is a gold buyer in Toronto, Ontario. The above images (and bling-bling) are not our own.