2018! What a year it has been with stories of gold-plated hamburgers, ice cream cones and chicken wings! But as the year draws to a close, a gold trading business in Germany has decided to top things off with their own vision of the holidays: A massive 24 karat gold Christmas Tree!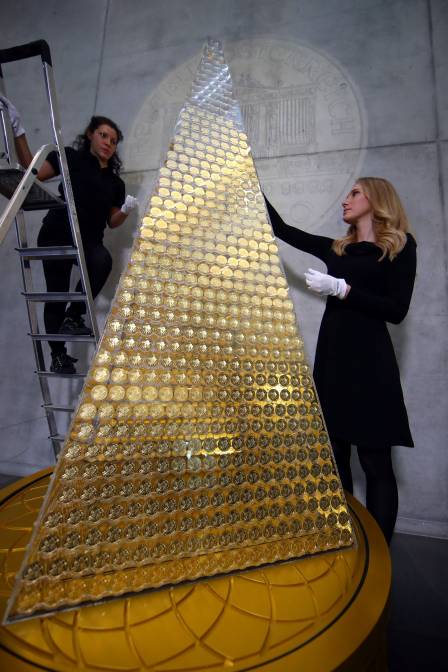 Commissioned by the Munich-based Pro Aurum Goldhaus, the golden tree is a 3-metre tall acrylic pyramid adorned with 2,018 Vienna Philharmonics. For the uninitiated, the Philharmonic is the official bullion coin of the Austrian Mint. Each coin is made up of one troy ounce of 99.99% gold and is emblazoned with the pipe organ from the Vienna Musikverein's Golden Hall on one side, along with a Vienna horn, bassoon, harp and four violins on the reverse.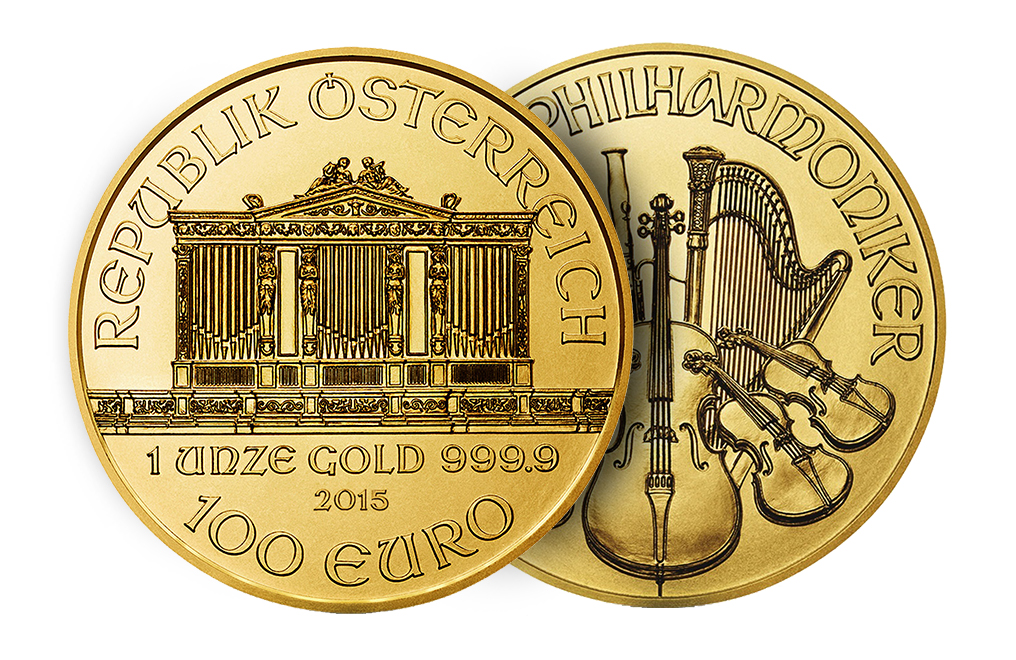 The tree itself is topped off with an even larger 20-ounce coin, placed inside a golden star. All together, it took over an hour for the company to assemble, and once completed, the tree weighed just over 63 kilograms. With the current price of gold at approximately $1662 CAD per ounce, the entire tree has a market value that's worth over $3.3 million. It's now being dubbed by many as "Europe's Most Expensive Christmas Tree." This just begs the question: how will this fare in my local tree decorating contest?
The gold tree has been set up at Pro Aurum Goldhaus' office in Munich, where it will remain on display until December 15.