Toronto Gold Stars is a blog series that focuses on the new or obscure locations in Toronto. As a business, we're dedicated to delivering the best service and prices for our clients, but we're also committed to helping them know our city! Every few weeks, we set out to explore the nooks and crannies of our city to uncover hidden gems and other well-kept secrets. Imagine it as urban prospecting—our way of finding the hidden gold stars of our city and sharing it with you all!
---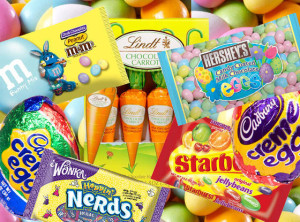 As Spring peeks around the corner, the long-awaited warmer weather is finally upon us. For many in Toronto, it also portends the beginning of Easter celebrations, which means a whole lot of rabbits, egg hunts, chocolate, or a hilariously twisted combination of all three. For those who need an immediate stockpile of snacks and treats to host these celebrations, or for anyone who simply just loves the sweet stuff, here are five of the best candy shops in Toronto: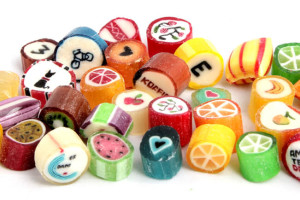 Papabubble – 3360 Yonge St.
As a part of an international franchise that began in Barcelona, Spain, the Papabubble candy shop on Yonge Street has continued the practice of making delicious, artisanal candy using simple, all-natural ingredients. What makes this shop stand out from the crowd is the fact that much of its confections are fully customizable, meaning those ordering from Papabubble can incorporate personalized art, logos and slogans on a wide range of lollipops, gummies and hard candies. This is perfect for those who will be hosting large events and are looking for that extra dash of creativity to their snacks!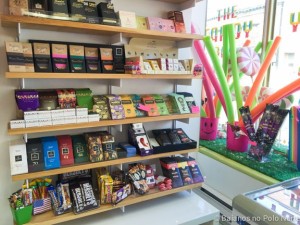 The Candy Bar – 849 College St.
The Candy Bar at College and Ossington stands out in the quiet neighborhood with its large, retro-style sign and its elaborate "Wizard of Oz"-style decorations. Inside the little store are rows of assorted snacks, from bulk candies to gourmet chocolates. The store owners are passionate about the sweet stuff and regularly attend trade shows to buy up the industry's latest confections. It's no surprise that shelves are almost always stocked with rare imports from the UK and the Netherlands.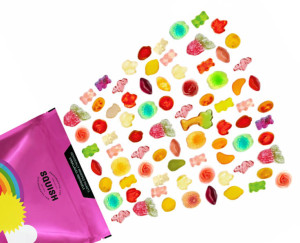 Squish – B1560 – 176 Yonge St.
Squish has been featured on the blog before, but who can blame us for writing about it again? The chain is famous for their gourmet gummies, which feature over 100 flavours that include cocktail-based gums, intense sours and even vegan selections. On top of that, Squish can arrange for gifts and custom orders that can be tailored for any special occasion!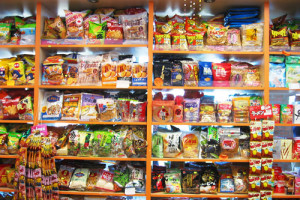 Ding Dong Exotic Sweet– Unit C70 – 4300 Steeles Ave. East
Located in the sprawling Pacific Mall in Markham, the Ding Dong Exotic Sweet is a haven for Asian snacks. With its glass walls adorned with colourful packaged goods, you'd think the store was bursting with candy. The store has a surprisingly diverse selection, with equal proportions of sweet and salty snacks. Shelves are laden with rare treats such as Japanese gummies, soft drinks, meat jerkies and preserved fruits, much of which are imported directly from East Asia. Whatever you find in there, it's definitely something you won't see in your average convenience store!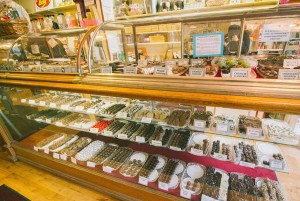 The Nutty Chocolatier – 2179 Queen St. East
The Nutty Chocolatier has been around since 1988 and is well known for is old-fashioned, Victorian-style décor. These upscale decorations are actually quite fitting, since the candies at the Nutty Chocolatier are nothing short of luxurious. Much of the shop's artisanal treats are made from high quality chocolate imported directly from Belgium. Snacks include handmade truffles, chocolate clusters, licorice sticks, hard candy and fudge. If you're in the mood for something elegant and classic, you might want to pay this store a visit!