Toronto Gold Stars is a blog series that focuses on the new or obscure locations in Toronto. As a business, we're dedicated to delivering the best service and prices for our clients, but we're also committed to helping them know our city! Every few weeks, we set out to explore the nooks and crannies of our city to uncover hidden gems and other well-kept secrets. Imagine it as urban prospecting—our way of finding the hidden gold stars of our city and sharing it with you all!
---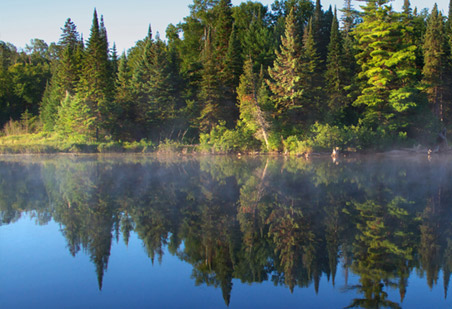 While the weather (mercifully) continues to warm up, feelings you thought were long lost might be starting to come back to you. Maybe it's the thought of relaxing out on a patio, having a backyard barbecue or just taking a stroll in general, but one thing's for sure: you definitely want to be outside! For the more adventurous types who want to experience the great outdoors in its natural splendor, here are five places to get geared up!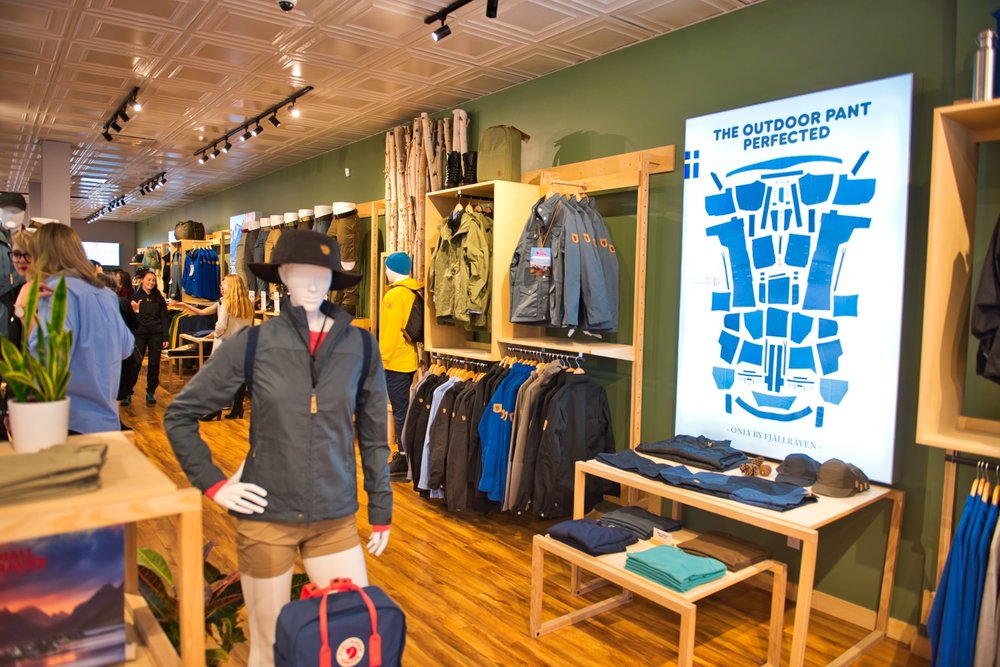 Fjällräven – 356 Queen St. West
Fjällräven has been an established global brand for outdoor gear for over 50 years, but they've only recently set up a flagship store in downtown Toronto. Named after the Swedish word for "Arctic Fox," Fjällräven takes its namesake seriously and has a deep commitment to providing both high quality goods while maintaining environmental sustainability. The retailer strays away from synthetic materials and uses natural fabrics such as wool, cotton and down in almost all their products. Virtually every single one of their products are ensured to be cruelty-free. In fact, the company regularly supports the Artic Fox Initiative, a non-profit dedicated to preserving the habitats and populations of the Arctic Fox and supporting other environmental projects! In terms of products, you'll find all kinds of gear at the store in Toronto. Fjällräven is particularly known for the quality and durability of their clothing, backpacks, tents and sleeping bags. If you're looking for strong, high quality and sustainable goods, then this is the place for you!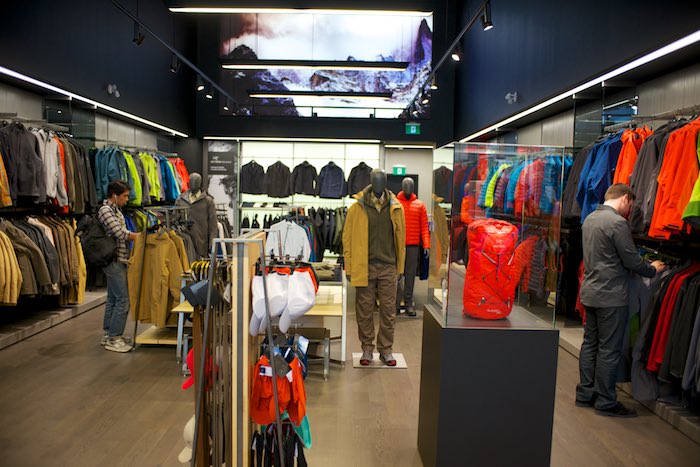 Arc'teryx – 339 Queen St. West
For quality, home-grown gear, Arc'teryx is the prime place to go. Founded nearly 30 years ago in North Vancouver, most of Arc'teryx's products were designed to handle the diverse but challenging natural landscapes of British Columbia. Much of the retailer's apparel is known to be hardy, but also flexible and fashionable with a particular emphasis on wet and cold weather protection. Most of the retailer's products are centred around hiking, mountain climbing and winter sports, so it's not surprising that the Toronto store is loaded with quality apparel suited for all types of weather. To top things off, the store also has an extensive collection of climbing gear. If you're planning a trip that has some rough and tumble in store, you'll find everything you need here!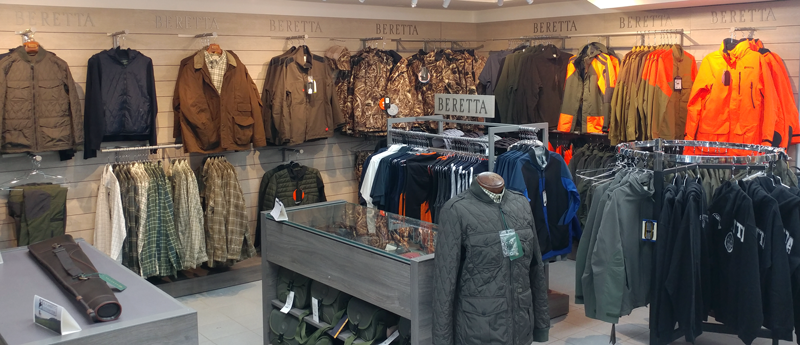 Al Flaherty's Outdoor Store – 2066 Dufferin St.
Al Flaherty's Outdoor Store distinguishes itself with its rugged brand and its commitment to pure practicality. The store has had a long and colourful history in its Dufferin Street neighbourhood, starting off as an army surplus store in the 1940's. Over the next few decades, it has consistently supplied equipment to the hardiest of outdoorsmen, providing a whole range of camping and survivalist gear, along with plenty of hunting and fishing equipment. The store itself offers plenty of tents, lights, sleeping bags and other essential equipment. For the avid hunters, there's even a section for hunting rifles, crossbows and fishing poles. If you're looking for a serious challenge by living off the land, it will be wise to get geared up here!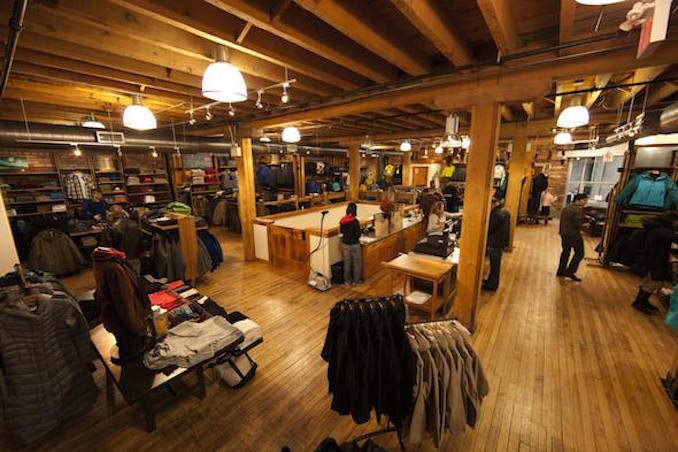 Patagonia – 500 King St. West
Named after the famously serene mountain region in South America, Patagonia was formed over 30 years ago by a small group of avid rock climbers and surfers, all of whom shared the belief that the natural world is a delicate resource that should be enjoyed but must be protected at all costs. As a testament to their belief, much of Patagonia's apparel is made from natural, fair trade material. In the store, you'll find plenty of high-end apparel, which is suited for hiking, climbing, swimming and even casual wear. You'll also find quality travel packs, sleeping bags and even basic climbing equipment. Patagonia's collections are perfect for those who enjoy the rugged outdoors but also want something great and fashionable to wear during their down times!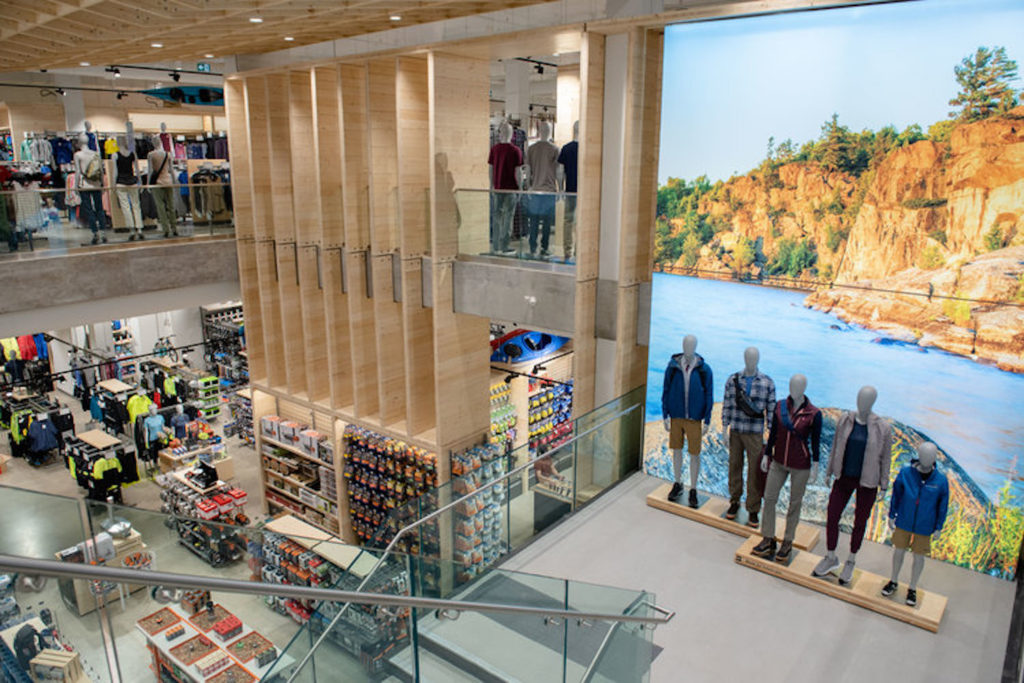 Mountain Equipment Co-op (MEC) – 300 Queen St. West
MEC is perhaps the one and only go-to place for all outdoor needs in Toronto. Founded nearly 50 years ago as a small consumer's co-operative in Vancouver, the organization has since grown to a sizeable chain of over 23 different locations across the country. Despite its huge presence, MEC still maintains its co-operative roots through its members-only system, which requires all shoppers to register as members and part owners of the co-operative. Today, the organization is known for its massive storefronts, which boast all kinds of quality apparel and equipment that's suitable for any trip or outing. The sprawling new location near Queen and Spadina is lined with all kinds of products, including apparel, travel packs, tools and camping equipment. MEC also features a wide range of large sporting goods, such as bicycles, canoes, paddleboards and even skis and snowboards in the winter. If you're planning any kind of outdoor trip, you can find absolutely everything you need in the store!