Toronto Gold Stars is a blog series that focuses on the new or obscure locations in Toronto. As a business, we're dedicated to delivering the best service and prices for our clients, but we're also committed to helping them know our city! Every few weeks, we set out to explore the nooks and crannies of our city to uncover hidden gems and other well-kept secrets. Imagine it as urban prospecting—our way of finding the hidden gold stars of our city and sharing it with you all!
---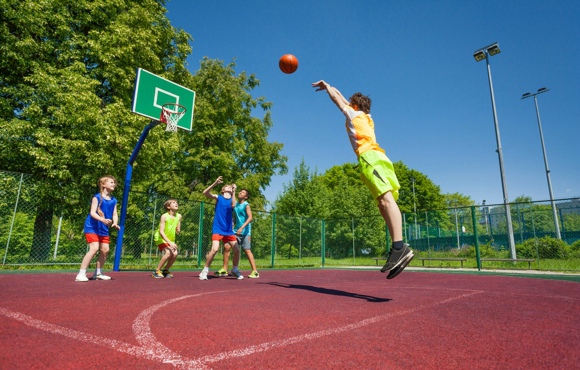 We're not over the Raptors' NBA Championship just yet, and if you're from Toronto, you shouldn't be over it either! With their historic first win, there's no doubt that the Raptors are going to inspire a lot of folks in our fine city. With so much potential out there, it's going to be exciting to see just what kind of talent will be born out of our territory, The North, in the next few years. If last week's events have inspired you to pick up a basketball and shoot some hoops, here are 5 places in town to test and hone your skills: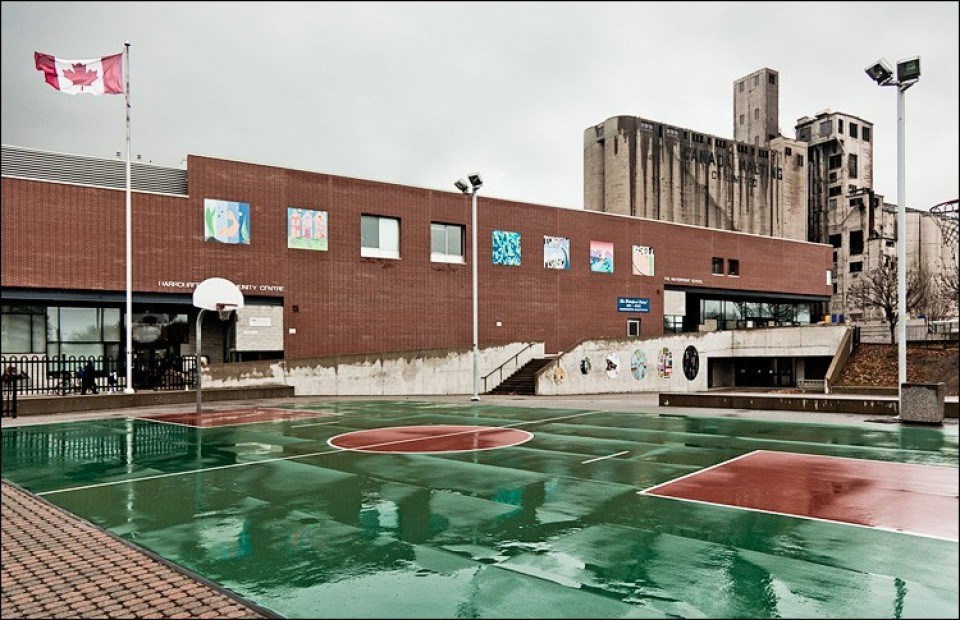 Waterfront Neighbourhood Centre – 627 Queens Quay West
The Waterfront Neighbourhood Centre is a community centre that has been a fixture of the Harbourfront Neighbourhood for the last 20 years. With its instantly recognizable outdoor court that's always filled with casual, pick-up players, the centre itself has a sleek, urban vibe that embodies the street hoops culture. In terms of the centre's facilities, it houses a large, lighted outdoor basketball court, as well as a full-sized indoor gymnasium with plenty of nets to go around. In the summer, the centre regularly plays host to a number of drop-in sessions as well as learning programs for teens and young children.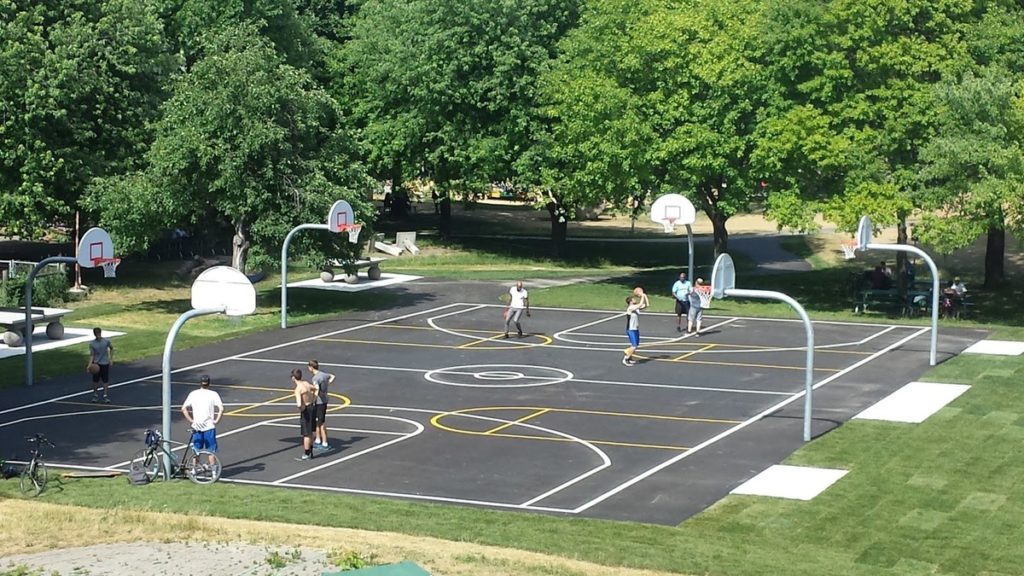 Christie Pits Park – 750 Bloor St. West
This sprawling, time-honoured park on Bloor West is already well-known for having lots to do in the summertime. From its regular baseball games to its annual outdoor film festival, Christie Pits Park has brought together people from all over the neighbourhood for well over 100 years. If you're looking to play a casual game of basketball, you won't find any shortage of people to play with here. The park sports a full-sized, outdoor basketball court that's interchangeable for full-court or half-court play. Given the fantastic weather we've been having lately, don't expect it to be too quiet out there!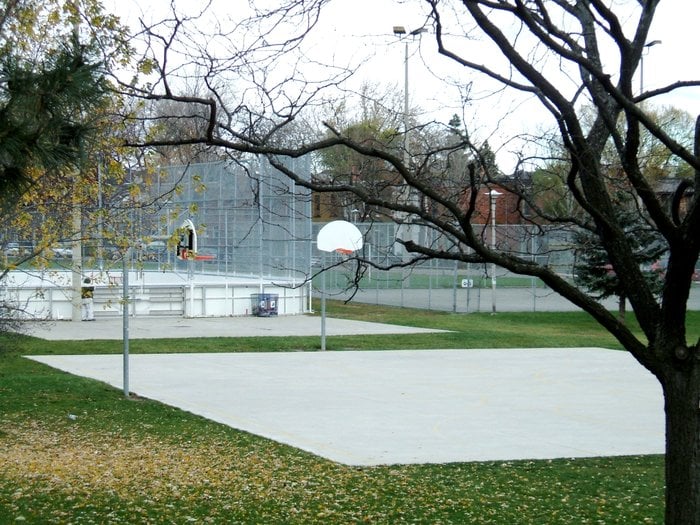 Jimmie Simpson Recreation Centre – 870 Queen St. East
Located in the relative quiet of the Riverside neighbourhood, the Jimmie Simpson Recreation Centre offers aspiring athletes a low-key area to make their play. With a full-size outdoor court in the neighboring Jimmie Simpson Park, the centre itself also boasts an indoor gymnasium that has several hoops available. Like most other recreation centres, Jimmie Simpson also offers numerous fitness and sports programs and regularly features drop-in basketball games.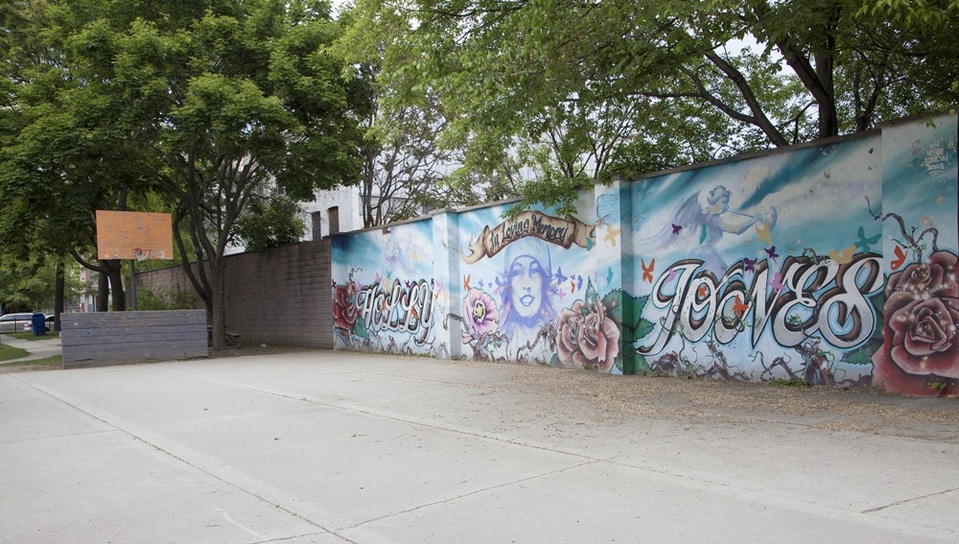 Sorauren Avenue Park - 289 Sorauren Ave.
The neighborhood around Sorauren Park has always been very tight knit with a palpable, independent vibe. This Roncesvalles area is well known for its diversity, which is bolstered by a strong sense of community. In the summer, the park is a regular host to events such as outdoor movie nights, farmer's markets and many sports and activity programs. The Sorauren Park basketball court is quietly tucked away in a secluded spot behind the park playground. While comparatively small, the court is an excellent place to practice and is an ideal place for low-key games between close friends.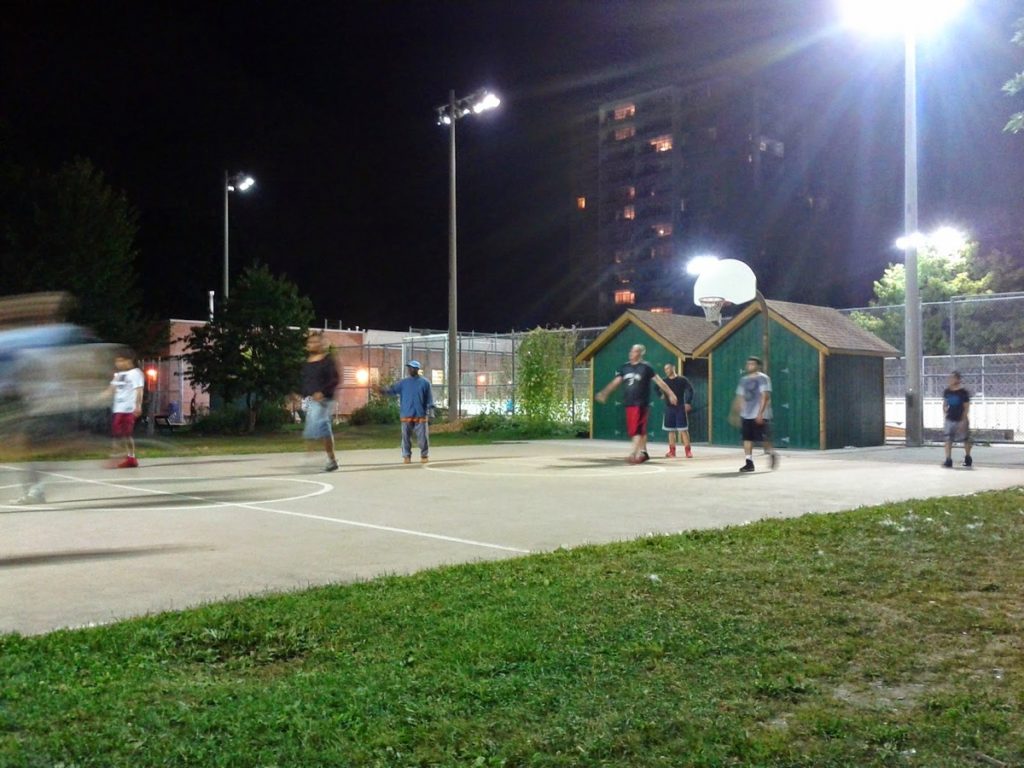 Dufferin Grove Park – 875 Dufferin Park Ave.
This park by Dufferin and Bloor has almost everything: a large skateboard park, a soccer field, a skating rink and of course, a basketball court. Put that next to one of the most diverse neighbourhoods in downtown Toronto, and you'll get a very active place that's frequented by people from virtually all walks of life! There's always something going on at Dufferin Grove, and its basketball court is no exception. The park features a full-sized court, which is well-maintained and usually filled with teens and younger players. On busier summer days, you'll have the option of practicing on individual hoops, which can be found on the converted skating rink nearby.