sell gold toronto!
When it comes to selling, buying and refining precious metals, Toronto Gold is the leading and most-trusted authority in the GTA. Created with a simple mission in mind - to be a different and better kind of gold buyer – Toronto Gold seeks to be an antidote to all the other gold buyers out there, by providing fair prices and modern, honest and transparent service to our customers.
what makes us better
As part of Canada's largest network of precious metals buyers, we are committed to the highest levels of integrity and customer satisfaction. We offer:
1. Transparency. When you come into our store at 829 Bloor Street West, we walk you through the entire process. Feel free to stop us and ask questions at any point along the way. You can also educate yourself on our processes by reading how it works, what we buy, what we pay, and even see some example purchases we've made from satisfied customers.
2. A No-Haggle Policy. Our prices are listed right here on the website so you know how much you're going to receive before you even set foot in the store.
3. Price Guarantee. We pride ourselves on offering the highest prices in the GTA for your gold, silver and platinum. But if you happen to receive a higher written offer from one of our competitors, we'll beat it by 50% of the difference.
4. Sincerity. We're a Canadian-owned and operated family-run business. Each of our founders' parents have been instrumental in setting up the business. So, come in. Have a seat. Grab a coffee or a bottle of water. Chat with us. We understand that selling valuable goods like gold and silver can be a daunting experience and we want to make you feel as comfortable as possible.
Still not convinced? Read some of our reviews, and check out some other reasons to choose us. We think you'll be glad you did.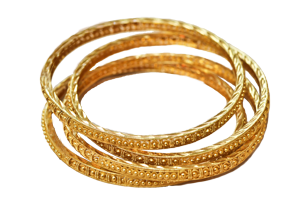 Actual purchase. Seller received $1,700 for sale.
Sincerely,
Ronan and Sam
Founders